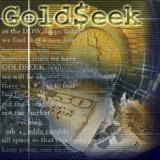 When a nation adopts a foreign currency it will typically face significant hurdles when it tries to rid itself of that currency, or de-dollarize. But Zimbabwe's autocratic ruler Robert Mugabe has appeared to have done the impossible. After dollarizing ten years ago, over the course of the last year or two he and his cronies have managed to throw off the U. S. dollar and re-introduce a Zimbabwean replacement.
We can see evidence of this new currency in Zimbabwe's stock market. Below I've charted the country's main equity index, the Zimbabwe Industrial Index, going back to 2011. What an incredible rise over the last year, right? Beware; these returns have nothing to do with real economic growth. Zimbabwean equities have switched from being claim on an a stream of cash flows denominated in U. S. dollars to a stream denominated in Zimbabwe's new currency. Because investors expect inflation of the new currency to drive up future cash flows, they have responded by bidding stock prices up. In real terms (i.e. U. S. dollar terms), stock prices are probably flat – and may have even declined.
This post was published at GoldSeek on Monday, 20 November 2017.