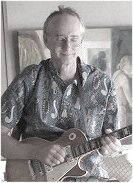 Rather than bemoan the inevitable failure of centralized "fixes," let's turn our attention and efforts to the real solutions: decentralized, networked, localized.
Those looking for centralized solutions to healthcare, jobs and other "macro-problems" will suffer inevitable disappointment. The era in which further centralization provided the "solution" has passed: additional centralization (Medicare for All, No Child Left Behind, federal job training, Universal Basic Income, central banking "free money for financiers", etc.) have all entered Diminishing Returns. The systemic costs of centralization–corruption, cronyism, soaring prices, declining quality, over-reach, insider rackets, regulatory capture by corporations and oligarchs– are soaring as the benefits of centralization plummet. ObamaCare was the penultimate flowering of centralization: every self-serving healthcare cartel and racket had a say in the centralized sausage-making, and the results were entirely predictable: highly profitable to the healthcare cartels and rackets, and soaring costs that rendered the program unaffordable.
This post was published at Charles Hugh Smith on SUNDAY, MARCH 12, 2017.