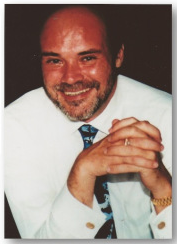 For 26-days straight, thousands of people have taken to the streets in order to send the message to Soros and European leaders that the people of Macedonia are a sovereign nation who utterly reject the left-wing agenda to divide the nation and bring a socialist-Muslim coalition to power. Johannes Hahn is an Austrian politician, who since November 2014 is Commissioner for European Neighbourhood Policy & Enlargement. He went to earlier last week to Skopje, in Macedonia, where he held talks with political representatives in a bid to contribute to a solution to the political deadlock there to get Macedonia to join the EU.
There was considerable corruption where the Prime Minister Nikola Gruevski was forced to resign in December 2015. The EU brokered elections in December 2016 to end the protests against the government of Gruevski. The December 2016 elections have left a transitional government was installed including from 20 October 20th, 2015 with the two main parties, VMRO-DPMNE and the Social Democratic Union (SDSM).
This post was published at Armstrong Economics on Mar 27, 2017.