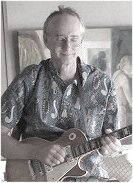 Here's the problem with central banks seeking higher inflation: costs go up but wages don't.
It's easy to quantify the annual cost of Social Security/Medicare, and not so easy to calculate the cost of Cartel Cronyism and Central Bank-created inflation. Cartel cronyism is a hidden tax on the entire economy, as is Central Bank-created inflation.
That makes it easy for the financial-political Oligarchy to continue their skimming operations, because nobody says Cartel Cronyism cost us $1 trillion last year, and central bank skimming (inflation) cost us another $1 trillion. The stark reality is there are limits on what we as a nation can afford in the long term. Borrowing trillions of dollars annually at low rates of interest creates a magical-thinking illusion that we can just tack on another $10 trillion, or what the hay, make it $100 trillion, and get away with it, because we've gotten away with it so far.
This leaves us an equally stark choice: we can only afford one of these three crushing costs:
1. Limited Social Security/Medicare (no nation can afford unlimited anything, including healthcare)
This post was published at Charles Hugh Smith on THURSDAY, JANUARY 05, 2017.