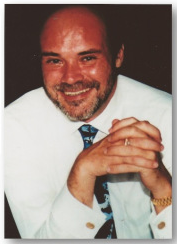 Macron's funding reveals that elite Socialists were really behind him changing the label to sell a centrist agenda, but in reality, to maintain their agenda. Macron was able to raise funds from French abroad with the promises of change, and this targeted particularly the French who fled Hollande living in London and New York. He did a photo-op with Nobel Prize laureate Joseph E. Stiglitz before journalists who is critical of the management of globalization, against laissez-faire economists who he classifies a 'free market fundamentalists', as well as international institutions such as the International Monetary Fund (IMF) and the World Bank.
Stiglitz is an American economist and a professor at Columbia University and is a former senior vice president and chief economist of the World Bank. He was also a former member and chairman of the Council of Economic Advisers under Bill Clinton and supported Hillary over Obama saying she is more 'liberal' (socialist) than Obama. Stiglitz believes in Georgism, which is a variety of Marxism whereby the State should own all the resources derived from land, which is an old Physicocrat(French) idea that wealth is derived from land. In this way, all natural resources should belong to government from mining to energy just for starters as if government operated industries ever ran efficient or were free from corruption. He also supported a single tax for all and believes that, while people should own the value what they produce themselves with everything derived from land should belong to government characterized as belonging equally to all members of society (government).
This post was published at Armstrong Economics on May 16, 2017.