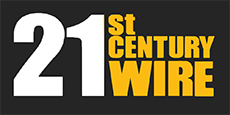 As 21WIRE said last year, the Russian hacking, or Russiagate story was a political hoax from the start. What this story can now demonstrate, is that for the last 18 months, the entire mainstream media has been promulgating a highly politicised, and relentless campaign of fake news designed to implicate Russia in an imaginary scandal. Leading the pack are former 'papers of record' The New York Times and The Washington Post, flanked by America's premier broadcast TV propaganda outlet CNN.
Last week, we revealed how powerful politicians in Washington had pressured Facebook executives to come up with any evidence to support the Democratic Party's theory of 'Russian meddling,' – demonstrating clear collusion between the Obama Administration and Silicon Valley corporation Facebook, with the goal of fabricating a scandal in order to scapegoat Vladimir Putin and the Russians for the electoral collapse of Hillary Clinton last November.
As a result, US-Russian relations have been sacrificed at the altar of petty partisan politics and a failing deep state agenda.
It certainly begs the question: with so much at stake, why would Washington and MSM lie and risk pushing global tensions closer to a world war level confrontation? If they are prepared to lie about this, what else are they prepared to lie about?
Consortium News Exclusive: The U. S. mainstream media is determined to prove Russia-gate despite the scandal's cracking foundation and its inexplicable anomalies, such as why Russia would set up a Facebook 'puppies' page.
By Robert Parry
What is perhaps most unprofessional, unethical and even immoral about the U. S. mainstream media's coverage of Russia-gate is how all the stories start with the conclusion – 'Russia bad' – and then make whatever shards of information exist fit the preordained narrative.
This post was published at 21st Century Wire on OCTOBER 5, 2017.