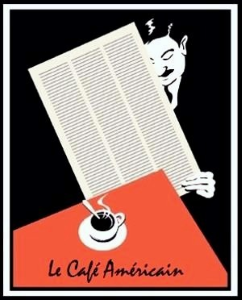 'The fine thing about pacts with the devil is that when you sign them you are well aware of their conditions. Otherwise, why would you be recompensed with hell?'
Umberto Eco, The Name of the Rose
This is a reprise of an interview with MIT economist Simon Johnson which I first wrote about in February, 2009.
I think I ought to republish this as a reminder every few years, until reform has been achieved, or until the Internet goes dark.
Have we heeded Simon Johnson's warning? Has he proven to be prescient? Is crony capitalism and the kleptocracy becoming bolder, more aggressive, ever more demanding?
"I think I'm signaling something a little bit shocking to Americans, and to myself, actually. Which is the situation we find ourselves in at this moment, this week, is very strongly reminiscent of the situations we've seen many times in other places.
But they're places we don't like to think of ourselves as being similar to. They're emerging markets. It's Russia or Indonesia or a Thailand type situation, or Korea. That's not comfortable. America is different. America is special. America is rich. And, yet, we've somehow find ourselves in the grip of the same sort of crisis and the same sort of oligarchs…
But, exactly what you said, it's a small group with a lot of power. A lot of wealth. They don't necessarily – they're not necessarily always the names, the household names that spring to mind, in this kind of context. But they are the people who could pull the strings. Who have the influence. Who call the shots…
…the signs that I see this week, the body language, the words, the op-eds, the testimony, the way they're treated by certain Congressional committees, it makes me feel very worried.
I have this feeling in my stomach that I felt in other countries, much poorer countries, countries that were headed into really difficult economic situation. When there's a small group of people who got you into a disaster, and who were still powerful. Disaster even made them more powerful. And you know you need to come in and break that power. And you can't. You're stuck….
This post was published at Jesses Crossroads Cafe on 09 DECEMBER 2014.