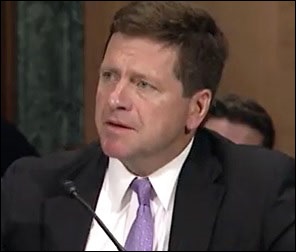 On November 8, the Securities and Exchange Commission (SEC) Chairman, Jay Clayton, delivered a speech at the Practising Law Institute's 49thAnnual Institute on Securities Regulation. His focus was transparency on Wall Street and he had this nugget of wisdom to share with the audience:
'Looking back at enforcement actions, a common theme emerges – where opacity exists, bad behavior tends to follow. As Joseph Pulitzer said: 'There is not a crime, there is not a dodge, there is not a trick, there is not a swindle, there is not a vice which does not live by secrecy.' The remainder of my remarks will concentrate on topics that have proven over time to be fertile ground for fraud on investors. The SEC may not yet have policy or rulemaking answers in these areas, but we are on the lookout for ways to fight the type of opacity that can create an environment conducive to misconduct.'
The SEC was created to police Wall Street under the Securities Exchange Act of 1934. The legislation came on the heels of the U. S. Senate holding three years of hearings that showed Wall Street to be a cesspool of opaque self dealing and collusion that had led to the 1929 stock market collapse and ensuing Great Depression. The SEC has now had 83 years to hone its investigative skills and techniques. And yet, it wore blinders in the runup to the epic Wall Street crash of 2007-2009, which was caused by the same type of corruption that was ferreted out by the U. S. Senate after the 1929 crash. Its blinders remain securely in place.
This post was published at Wall Street On Parade on December 4, 2017.