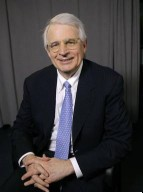 If Iran's nuclear program were the primary concern of those lamenting the deal that John Kerry and representatives of five major countries concluded with Iran last Tuesday, they would be relatively pleased. Under the agreement, Iran will be stripped of 98 percent of its enriched uranium, all of its plutonium producing capacity, and 2/3 of its centrifuges, and will be placed under the most rigorous inspection regime in the history of nuclear proliferation negotiations. The cartoon image of Iran racing toward the bomb – presented last year by Prime Minister Netanyahu at the United Nations – may not have been reality-based, but if that's what Israel is worried about, it can relax. Iran will not be racing toward the bomb.
But of course Israel is not pleased at all, and many of its volunteer spokesmen and politicians in the United States are railing against the deal as virtually the worst thing to happen in history. Netanyahu has let no one outdo him in hysteria. Iran is seeking to 'take over the world,' he told an Israeli audience last week. (As the leaders of Russia, China, France, Germany, and Britain signed onto the agreement, one wonders how they all managed to miss the world takeover threat Netanyahu sees so clearly.)
Netanyahu's followers in the United States, AIPAC, the Republicans in Congress, and the Iraq War neocons will dutifully suit up and mount a serious effort to scuttle the deal. (AIPAC has ordered staffers to cancel their summer vacations.) But something far different from Iranian centrifuges is at stake. It has never been clear to the U. S. intelligence community (or for that matter to the Israeli one) that Iran wanted a nuclear weapon to begin with, and it is far from obvious what advantages, if any, Iran would accrue if it managed to cobble together one or two nuclear weapons. There really isn't any evidence that Iran's leaders want the destruction of their 5,000 year-old Persian civilization, which would be the inevitable consequence of using the supposed bombs that Iran's leaders have always denied any interest in seeking.
This post was published at David Stockmans Contra Corner By SCOTT MCCONNELL The American Conservative – July 23, 2015.