Amid the chaos of James Comey's firing, new questions about the timeline of his fateful investigation
Former Director of National Intelligence James Clapper appeared on This Week Sunday, and said some head-scratching things.
Clapper back in March told Meet the Press that when he issued a January 6th multiagency intelligence community assessment about Russian interference in the election, the report didn't include evidence of collusion between the Trump campaign and Russia, essentially saying he hadn't been aware of any such evidence up through January 20th, his last day in office.
On Sunday, he said that didn't necessarily mean there was no such evidence, because sometimes he left it up to agency chiefs like former FBI Director James Comey to inform him about certain things.
"I left it to the judgment [of] Director Comey," Clapper said, "to decide whether, when and what to tell me about counterintelligence investigations."
Clapper said something similar when he testified before the Senate Judiciary Committee last Monday. In prepared remarks, he essentially said that there was nothing odd about his not being informed about the existence of an FBI counterintelligence investigation involving Donald Trump's campaign.
This post was published at Zero Hedge on May 21, 2017.

On October 13th of last year, in Gettysburg, Pennsylvania, Donald Trump gave a desperate speech at a desperate moment. A week after the surfacing of the infamous "grab them by the pussy" video, Trump presented himself as the common man's only defense against a vast conspiracy of global financial interests:
"There is nothing the political establishment will not do," he said, "and no lie they will not tell, to hold on to their prestige and power at your expense."
Including running Donald Trump as an anti-corruption candidate! He went on:
"For those who control the levers of power in Washington, and for the global special interests they partner with, our campaign represents an existential threat," Trump said. "It's a global power structure that is responsible for the economic decisions that have robbed our working class … and put that money into the pockets of a handful of large corporations and political entities."
In conjunction with this speech, which was sold as the "crossroads of history" address (and triggered a new hashtag, #TrumpTheEstablishment), Trump released a 100-day "action plan" that supposedly targeted "special interest corruption."
This post was published at RollingStone
While U. S. political journalist Matt Taibbi has made no bones about his dislike of Donald Trump… (via Rolling Stone a day after the election)
Most of us smarty-pants analysts never thought Trump could win because we saw his run as a half-baked white-supremacist movement fueled by last-gasp, racist frustrations of America's shrinking silent majority. Sure, Trump had enough jackbooted nut jobs and conspiracist stragglers under his wing to ruin the Republican Party. But surely there was no way he could topple America's reigning multicultural consensus. How could he? After all, the country had already twice voted in an African-American Democrat to the White House.
Yes, Trump's win was a triumph of the hideous racism, sexism and xenophobia that has always run through American society. But his coalition also took aim at the neoliberal gentry's pathetic reliance on proxies to communicate with flyover America. They fed on the widespread visceral disdain red-staters felt toward the very people Hillary Clinton's campaign enlisted all year to speak on its behalf: Hollywood actors, big-ticket musicians, Beltway activists, academics, and especially media figures.
Trump's rebellion was born at the intersection of two toxic American myths, the post-racial society and the classless society.
This post was published at Zero Hedge on Jan 15, 2017.

The reporting of Susanne Craig of the New York Times and David Cay Johnston, who won a Pulitzer Prize for his reporting when he was with that paper, and has recently published The Making of Donald Trump, combine to allow us to draw a critical insight about Trump and Goldman Sachs. From Susanne Craig, we learn:
[A]n office building on Avenue of the Americas in Manhattan, of which Mr. Trump is part owner, carries a $950 million loan. Among the lenders: the Bank of China, one of the largest banks in a country that Mr. Trump has railed against as an economic foe of the United States, and Goldman Sachs, a financial institution he has said controls Hillary Clinton, the Democratic nominee, after it paid her $675,000 in speaking fees.
Goldman Sachs is infamous for two things, both of them relevant here. Its senior managers encourage the most incestuous of relationships between the government and the firm. The revolving door is an exclusive penthouse elevator that rockets Goldman executives back and forth from positions of immense power in government and the firm. As the then President of the Federal Reserve Bank of Kansas City (now, Deputy Chair of the FDIC) told a small group of us several years ago: 'For the last 20 years we've been holding an auction to fill the position of U. S. Treasury Secretary – and of late Goldman Sachs has been winning.'
Second, Goldman is infamous for ripping off its clients. It is the place that structured deals like Abacus to deceive and rip off its customers. Matt Taibbi aptly dubbed them the Vampire Squid.
This post was published at Wall Street Examiner by William Black ' August 23, 2016.

The fliers touted new ballfields, science labs and modern classrooms. They didn't mention the crushing debt or the investment bank that stood to make millions. – Melody Peterson, Orange County Register, February 15, 2013
Remember when Goldman Sachs – dubbed by Matt Taibbi the Vampire Squid – sold derivatives to Greece so the government could conceal its debt, then bet against that debt, driving it up? It seems that the ubiquitous investment bank has also put the squeeze on California and its school districts. Not that Goldman was alone in this; but the unscrupulous practices of the bank once called the undisputed king of the municipal bond business epitomize the culture of greed that has ensnared students and future generations in unrepayable debt.
In 2008, after collecting millions of dollars in fees to help California sell its bonds, Goldman urged its bigger clients to place investment bets against those bonds, in order to profit from a financial crisis that was sparked in the first place by irresponsible Wall Street speculation. Alarmed California officials warned that these short sales would jeopardize the state's bond rating and drive up interest rates. But that result also served Goldman, which had sold credit default swaps on the bonds, since the price of the swaps rose along with the risk of default.
In 2009, the lenders' lobbying group then proposed and promoted AB1388, a California bill eliminating the debt ceiling requirement on long-term debt for school districts. After it passed, bankers traveled all over the state pushing something called 'capital appreciation bonds' (CABs) as a tool to vault over legal debt limits. (Think Greece again.) Also called payday loans for school districts, CABs have now been issued by more than 400 California districts, some with repayment obligations of up to 20 times the principal advanced (or 2000%).
The controversial bonds came under increased scrutiny in August 2012, following a report that San Diego County's Poway Unified would have to pay $982 million for a $105 million CAB it issued. Goldman Sachs made $1.6 million on a single capital appreciation deal with the San Diego Unified School District.
Green Light to Exploit
In a September 2013 op-ed in SFGate.com called 'School Bonds Are a Wall Street Scam,' attorney Nanci Nishimura wrote:
This post was published at The Daily Sheeple on February 23rd, 2015.

If the Democrats actually stood for anything other than sounding as progressive as possible without offending their financial backers, then they would do what Republicans always do in these situations: force a shutdown to save their legislation. How many times did Republicans hold the budget hostage to rescue the Bush tax cuts?
But the Democrats won't do that here, because they're not a real party. They're a marketing phenomenon, a big chunk of oligarchical Blob cleverly sold to voters as the more reasonable and less nakedly corrupt wing of a two-headed political establishment.
This post was published at RollingStone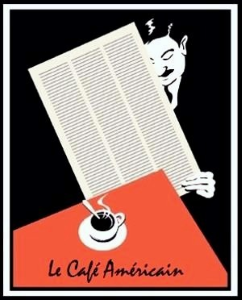 A brief word from Matt Taibbi on the passage of the 2015 Spending Bill by the Senate.
Basically, the American People were pushed aside by the Congress to favour JPM and Citigroup who lobbied heavily for public coverage for their gambling on derivatives.
We might expect this from the Republicans, although it is difficult to understand how they can rationalize supporting corporate welfare when they are so tough on entitlements for the poor. And as for the Democrats…
This post was published at Jesses Crossroads Cafe on 14 DECEMBER 2014.
Bill Moyers interviews Matt Taibbi regarding the lack of justice in Wall Street prosecutions, or for that matter, lack of ANY prosecutions.