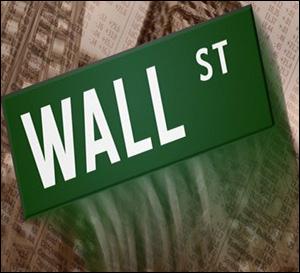 The Financial Industry Regulatory Authority (FINRA), Wall Street's self-regulator with a long history of conflicts of interest, has released a summary of its findings from the examinations it conducts at the nation's brokerage firms. As is typical of FINRA, the document released to the public is extremely light on details. (Almost half of FINRA's Board comes from inside the industry, with current representation from JPMorgan Chase, Merrill Lynch, Citadel and Fidelity, to name just a few of the insiders.)
One area of the report did stand out, however. FINRA has expressed concerns about the fairness of the price you're getting on the stock or bond trade you're placing with your broker. In Wall Street parlance, this is known as 'Best Execution.' The report explains:
'Best execution is a significant investor protection requirement that essentially obligates a broker dealer to exercise reasonable care to execute a customer's order in a way to obtain the most advantageous terms for the customer… If a broker-dealer receives an order routing inducement, such as payment for order flow, or trades as principal with customer orders, it must not let those factors interfere with its duty of best execution nor take them into account in analyzing market quality…
'FINRA had concerns regarding the duty of best execution at firms of all sizes that receive, handle, route or execute customer orders in equities, options and fixed income securities. FINRA found that some firms failed to implement and conduct an adequate regular and rigorous review of the quality of the executions of their customers' orders…
'As a result of such deficiencies, these firms failed to assure that order flow was directed to markets providing the most beneficial terms for their customers' orders. FINRA notes that conducting a regular and rigorous review of customer execution quality is critical to the supervision of best execution practices, particularly if a firm routes customer orders to an alternative trading system in which the firm has a financial interest or market centers that provide order routing inducements, such as payment for order flow arrangements and order routing rebates.'
This post was published at Wall Street On Parade on December 12, 2017.