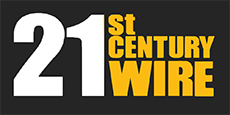 I'm exposing new evidences on how Turkish charity IHH works with Turkish intelligence MIT to empower jihadists — Abdullah Bozkurt (@abdbozkurt) November 2, 2017
'The main supplier of weapons and military equipment to ISIL fighters is Turkey, which is doing so through non-governmental organizations,' Churkin said in a letter dated March 18, referring to the self-declared 'Islamic State' (IS) group by another acronym, ISIL. Churkin accused the Besar Foundation, the Iyilikder Foundation and the Foundation for Human Rights and Freedoms (IHH) of shipping 'various supplies' on behalf of Turkey's MIT intelligence agency.' ~ DW report
The following report is by exiled Turkish journalist, Abdullah Bozkurt, President of the Stockholm Centre for Freedom:
'A new cache of confidential documents from a classified investigation in Turkey shows that controversial charity group the Foundation for Human Rights and Freedoms and Humanitarian Relief (nsan Hak ve Hrriyetleri ve nsani Yardm Vakf, or IHH, in Turkish) has been working with the Turkish spy agency, the National Intelligence Organization (MIT), to enable jihadist terror groups.
This post was published at 21st Century Wire on NOVEMBER 3, 2017.