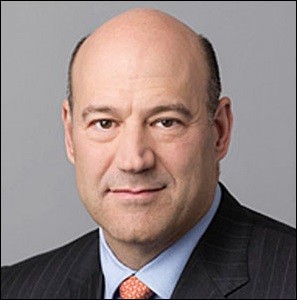 There are a few important things to know about Gary Cohn. Until Donald Trump tapped him to be the Director of the National Economic Council, he had worked at Goldman Sachs for a quarter century, rising to the position of President of the firm and second only to its CEO, Lloyd Blankfein. Cohn walked out of Goldman in December with approximately $285 million, comprised mainly of Goldman stock, some of which had been granted early vesting. Since his exit from Goldman, Cohn has wasted no time in selling large chunks of his Goldman shares according to his financial disclosures. While this serves to reduce his conflicts of interest with Goldman, it also provides a face-saving means of exiting a massive position in a Wall Street bank without the appearance of panic or disloyalty.
Against this backdrop comes the widely reported news that on April 5 Cohn met with Senators serving on the Senate Banking Committee and expressed support for bringing back a modern-day version of the depression era Glass-Steagall Act – legislation which was passed as a result of the Wall Street collapse of 1929 to 1933, which erased 90 percent of the market's value. (Yes, 90 percent.) That legislation created Federally-insured deposits and barred insured commercial banks from being affiliated with Wall Street investment banks. It protected the U. S. financial system for 66 years until its repeal in 1999 under the Bill Clinton administration. It took only nine years after its repeal for Wall Street to implode in the same epic fashion as the '29 crash.
This post was published at Wall Street On Parade on April 17, 2017.