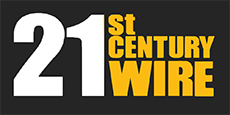 On Thursday 19th October, the Media on Trial Event was held in the Bloomsbury Central Baptist Church (BCBC) in London. Prior to the event there had been the usual stream of emails denouncing the speakers as 'genocide deniers' 'Kremlin agents' 'conspiracy theorists' and 'Assad propagandists' in an attempt to get the event shut down by targeting the venue. BCBC stuck by the principles of freedom of speech and nobly refused to be swayed by what amounted to aggressive lobbying for its suppression.
When we arrived at the church in the afternoon to set up for the evening event, we were told that two men had entered the church during the afternoon. When asked why they wanted to go into the church, they told the staff that they wanted to pray. They were allowed in. They then poured what smelled like 'skunk water' (raw sewage) onto the carpet at the front of church, directly in front of the pulpit where the speakers would be presenting.
This was a deliberate campaign to sabotage the event and to clamp down on any dissent against the corporate media narrative on Syria that has unanimously supported UK State foreign policy ie the removal of President Assad and the destabilisation of Syria by any means available. This, of course, included the backing & promotion of the multitude of terrorist entities inside Syria, euphemistically described by the UK FCO as the 'Syrian opposition' or the 'democracy' 'freedom fighters'.
The desecration of Christian church property is a crime that has been committed throughout Syria by the US Coalition-financed & armed extremist globe-trotters. Drugged-up mercenaries, whose disdain for sacred sites, protected by Syria's secular state for centuries, translates into the destruction of Christian heritage sites with a violent, brutal hatred. They have had pretty much the same intent as the two saboteurs in London, to simply destroy all that stands in the way of their ideological supremacy in the region.
Abdo Haddad is a respected geopolitical analyst and esteemed representative of the ancient Syrian Christian town of Maaloula that was invaded by the US Coalition terrorist factions in 2013/14. When he heard about the attacks on the BCBC & the Media on Trial Event, he wrote the following on his facebook page:
This post was published at 21st Century Wire on OCTOBER 22, 2017.