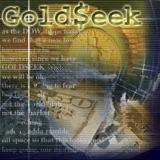 Gary North published members-only articles recently (here and here) discussing how Hurricane Harvey has affected economic life in Houston. He makes an important point about prices and customers that I have not seen elsewhere.
Other things equal we know scarcity or high demand will drive prices higher. Sellers of diamonds are rarely accused of price gouging but when prices for everyday commodities take a big leap in a crisis almost everyone calls it price gouging. It's an easy call: People are in desperate need of critical commodities, while certain suppliers are charging scalper prices. Conclusion: The suppliers are craven profiteers.
Wikipedia defines price gouging as 'a pejorative term referring to when a seller spikes the prices of goods, services or commodities to a level much higher than is considered reasonable or fair, and is considered exploitative, potentially to an unethical extent.' Merriam-Webster says price gouging is 'charging customers too much money.' How much is 'too much'? What is 'reasonable or fair'?
People don't know, exactly, but they pass laws against it anyway. The fine for gouging a senior citizen in Texas is $250,000; gouging someone younger is only $20,000. Amazon has algorithms that suspend the accounts of sellers charging high prices relative to other sellers. During Harvey's onslaught in Houston, a photo on gritpost showed a Best Buy store posting $42.96 for a case of bottled water; Best Buy later issued an apology on behalf of the store.
This post was published at GoldSeek on Sunday, 10 September 2017.