Well-known tourist spot Los Cabos in Mexico was currently the scene of a gruesome sight, but it's unfortunately all too common for the area. Six corpses have been found hanging from three bridges and authorities believe the deaths to be drug cartel and gang-related.
The popular resort of Los Cabos is on the southern tip of the Baja California peninsula and incorporates the two towns of Cabo San Lucas and Jose del Cabo – the latter of which is the municipal seat. The economy of the area is highly driven by tourism and welcomes millions of foreign visitors every year.
This post was published at shtfplan on December 21st, 2017.
Last week, the International Energy Agency made a lot of OPEC brows furrow when it warned that 2018 may not be a very happy new year for the cartel.
U. S. shale supply, the IEA said in its December Oil Market Report, is set to grow more than OPEC has estimated and this could be the undoing of the production cut that boosted prices this year.
OPEC, for its part, has insisted that U. S. shale production won't grow as much as the IEA says, baffling some observers who now wonder who they should believe. But let's put it another way: If the coach of a football team tells you that his team will win the cup because they're the best, but the football association has estimated that the team is not the best one in the league, who would you believe?
This post was published at Zero Hedge on Dec 19, 2017.

Hoy la Clase soberana Petrolera recibe al compaero @MQuevedoF quin asume el @MinPetroleoVE y @PDVSA para continuar el legado de nuestro Comandante Chvez pic.twitter.com/6BH7IsgehW
— Eulogio Del Pino (@delpinoeulogio) November 27, 2017
As OPEC is set to celebrate the extension of the cartel's oil production cut for another year in Vienna, Venezuela former-oil minister and the former head of the now defaulted state energy company PDVSA have no reasons to celebrate following their overnight arrests in Venezuela.
Taking a page out of the Saudi "anti-corruption" playbook, Reuters reports citing two sources that Venezuelan authorities detained former Oil Minister Eulogio del Pino and former state oil company PDVSA president Nelson Martinez overnight as a part of a broad anti-corruption probe.
This post was published at Zero Hedge on Nov 30, 2017.

The last November OPEC meeting sent oil prices rocketing 20% higher in less than a month, and this year's Nov. 30 meeting will be just as important for the energy market…
OPEC's current agreement – the one negotiated during last November's meeting – caps the total oil production of OPEC and 11 other countries. The agreement limits oil production to 32.5 million barrels a day, a 1.8 million-barrel-per-day reduction from last year.
By capping oil production below 2016 output, the cartel is helping end the global oil glut that sent prices tumbling from $107.95 a barrel in June 2014 all the way down to $26.19 by February 2016. That was a 75% drop.
In fact, the compliance rate among OPEC members for the production cap reached a high of 120% in September. That means they cut even more oil than the agreement asked them to.
This post was published at Wall Street Examiner on November 17, 2017.
While everyone salivates over the board game, 'Cards Against Humanity's' latest political stunt in buying a small piece of border land in attempt prevent President Trump from erecting his proposed Mexican wall, there is a greater crisis lurking that no wall will stop: a Mexican drug-shooting Bazooka.
***
New evidence from Mexican daily El Universal suggests a wall would do very little to stem the flow of drugs across the border, as drug cartels have resorted to mobile vans using a tubular mechanism powdered by compressed-air to launch drugs and other illegal objects into the United States.
This post was published at Zero Hedge on Nov 15, 2017.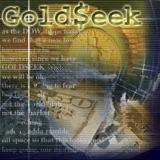 "Governments love [the war on cash]. Then they can control you…we are not going to have as many freedoms as we have now …get prepared because we're going to have the worst economic problems we've had in your lifetime or my lifetime and when that happens a lot of people are going to disappear.
'…the next time around it's going to be worse than anything we've seen and a lot of institutions, people, companies, even countries are going to disappear, certainly governments and maybe even countries are going to disappear. "
Billionaire Investor Jim Rogers: "We're About To Have The Worst Economic Problems Of A Lifetime, A Lot Of People Will Disappear", ZeroHedge.com, 02/11/2017
PART I
Yes, indeed, as Deepcaster has been forecasting for several months now, Key Sectors of the Markets will likely Crash in the Next Few Months and that Crash will likely be worse than 2008.
But to understand how the Economy and Markets got to this dangerous pass, and how to Profit and Protect, we must first understand The Cartel and their multi-year history of Market Intervention [*See Cartel Note 1]. [Facilitated by his focus on the Interventionals, before the last crash in 2008, Deepcaster had his subscribers in five leveraged short funds all of which were liquidated profitably.]
This post was published at GoldSeek on Wednesday, 1 November 2017.
As our elected officials in Washington D. C. continue to debate whether or not Trump's proposed border wall would be an effective deterrent to those looking to come to the U. S. illegally, the one thing that is becoming increasingly clear is that Mexico's drug wars are spiraling out of control…a fact that the Trump administration will almost certainly leverage as it seeks additional funding for border security. As PanAmPost notes, Mexico has recorded a staggering 24,000 homicides in 2017 through September with 73% of those murders being tied to organized crime.
2017 might be the most violent year in Mexican history, one NGO claims. Semforo Delictivo said that, due to the 24,000 homicides between January and September, the year is proving even worse than 2011, when President Felipe Caldern's war on drugs led to 22,000 homicides.
President of the organization, Santiago Roel, said that 73 percent of murders committed in the first eight months of the year were related to organized crime. He said that in 2007, there were 2,828 executions. Now, a decade later, 18,017 have been reported.
All high-impact crimes have increased during the current year, including abductions, homicides and grand theft auto at gunpoint. According to Roel, the main cause of violence and corruption is the 'Mrida Plan,' which focuses on eradicating drug cartels.
This post was published at Zero Hedge on Oct 26, 2017.
Recent federal criminal charges of conspiracy and wire fraud brought against four assistant college basketball coaches and executives from Adidas seem to be popular in the mainstream media, judging from the numerous articles I have seen about the story. For that matter, even some libertarians, noting their belief that college sports are 'corrupt,' are cheering on federal authorities.
I am not one of the cheerleaders for this latest intrusion of federal criminal law into what essentially is peaceful, private activity, National Collegiate Athletic Association rules aside. While most journalists seem to see this as an example of federal authorities riding in on their white horses to save college basketball from the scourge of 'corruption,' I see this as the government destroying lives for no good reason and protecting the sources of the real corruption at the same time. Far from 'cleaning up' major college sports, this is a classic bait-and-switch operation in which federal authorities are conspiring to redirect resources from those that should have it (if we actually hold to the belief that individuals should be compensated for their contribution of added wealth to the economy), all the while claiming they are 'protecting' the very people being robbed.
As Gary North recently pointed out, the NCAA is a cartel – a multi-billion-dollar cartel, I would add – that claims to be protecting the 'holy' principle of 'amateur athletics.' All the while, it's ensuring that the main factor of production for collegiate sports – the labor of individual collegiate athletes – receives minimal or even no compensation at all. The current compensation scheme – athletic 'scholarships' for athletes – is tantamount to a rule that states that Kevin Durant, the 2017 Most Valuable Player for the National Basketball Association, can receive compensation only equal to that of the lowest-paid player in the NBA, while NBA coaches and executives run off with the majority of the funds generated by professional basketball.
This post was published at Ludwig von Mises Institute on October 2, 2017.
In this week's MacroVoices podcast, Erik Townsend and Joe McMonigle, former chief of staff at the US Department of Energy, discuss the state of the global energy market, and OPEC's rapidly diminishing ability to control oil prices. McMonigle believes investors will be hearing more jawboning from the Saudis, OPEC's de-facto leader, over the next two weeks as they try to marshal support for extending the cartel's production-cut agreement past a March 2018 deadline.
Of course, anyone who's been paying attention knows the cuts have done little to alleviate supply imbalances that have weighed on oil prices for years. In a report published by the International Energy Agency earlier this month, the organization notes that non-compliance among OPEC members, and non-members who also agreed to the cuts those non-members who also agreed to cut oil production, increased again in July. According to the IEA data, non-compliance among the cartel's members rose to 25 percent in July, the highest level since the agreement was signed in January. Meanwhile, noncompliance for non-members rose to 33%.
This post was published at Zero Hedge on Aug 26, 2017.