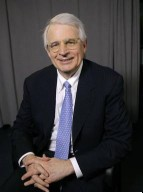 Uber Technologies Inc.'s regulatory problems deepened Monday when France became the latest country to say it would ban on one of the car-hailing company's main services while taxis took to the streets to protest the company's 'unfair competition.'
The French government said Uber's service that uses drivers without professional licenses is 'illegal.' Officials said they would move quickly to apply a new transport law that comes into effect on January 1, stiffening penalties for operating such services.
'Passengers still don't know that it isn't a legal car service, and drivers don't understand the risks they're running, such as fines or the seizure of their vehicles,' said Pierre-Henry Brandet, a spokesman for the French interior ministry.
Organizing a system that puts paying clients in touch with drivers without professional licenses will be punishable by two years in prison and a 300,000 ($373,540) fine, according to the new law cited by officials.
Uber responded that it will continue to operate Uberpop until a judge decides that the new law applies to it. 'It's up to the courts to ban Uberpop,' said Pierre-Dimitri Gore-Coty, Uber's general manager for Western Europe. 'If we're prosecuted, then we'll respond.'
This post was published at David Stockmans Contra Corner on December 15, 2014.