I'm grinning like a Jack in the box clown today. I haven't felt this good in a long time. I'll be doggone if I will let anything change my mood. When you are done reading, I'm hoping you feel the same way.
In 2016, I was bummed out. The negative political crap from the election left much of the country exhausted and frustrated. I was ready to turn the corner from the daily hysteria and melodrama in the media.
In 2017 things just got worse, by December I was exhausted, mentally worn out!
Television today is a constant barrage of hateful political rhetoric, senseless murders, sexual harassment, scandals, hypocrisy, corruption, illegal immigration, violent protests, disrespecting our flag, and outrageous statements by politicians promoting class warfare. How many times have you heard someone ask, 'What the heck happened to the country we grew up in?' 'What has America become?'
This post was published at The Burning Platform on December 23, 2017.
Authored by John Whitehead via The Rutherford Institute,
Corruption. Graft. Intolerance. Greed. Incompetence. Ineptitude. Militarism. Lawlessness. Ignorance. Brutality. Deceit. Collusion. Corpulence. Bureaucracy. Immorality. Depravity. Censorship. Cruelty. Violence. Mediocrity. Tyranny.
These are the hallmarks of an institution that is rotten through and through.
We have been saddled with the wreckage of a government at all levels that no longer represents the citizenry, serves the citizenry, or is accountable to the citizenry.
It doesn't matter whether you're talking about the federal government, state governments, or local governing bodies: at all ends of the spectrum and every point in between, a shift has taken place.
This post was published at Zero Hedge on Dec 6, 2017.

After the Berlin Wall fell in November 1989 and the death of the Soviet Union was confirmed two years later when Boris Yeltsin courageously stood down the red army tanks in front of Moscow's White House, a dark era in human history came to an end.
The world had descended into what had been a 77-year global war, incepting with the mobilization of the armies of old Europe in August 1914. If you want to count bodies, 150 million were killed by all the depredations which germinated in the Great War, its foolish aftermath at Versailles, and the march of history into the world war and cold war which followed inexorably thereupon.
To wit, upwards of 8% of the human race was wiped-out during that span. The toll encompassed the madness of trench warfare during 1914-1918; the murderous regimes of Soviet and Nazi totalitarianism that rose from the ashes of the Great War and Versailles; and then the carnage of WWII and all the lesser (unnecessary) wars and invasions of the Cold War including Korea and Vietnam.
We have elaborated more fully on this proposition in "The Epochal Consequences Of Woodrow Wilson's War", but the seminal point cannot be gainsaid. The end of the cold war meant world peace was finally at hand, yet 26 years later there is still no peace because Imperial Washington confounds it.
This post was published at David Stockmans Contra Corner on Friday, November 24th, 2017.
In a testament to how the US government views its military service men and women, for decades, troops were used as experimental test subjects and doused with chemicals, injected with drugs, and otherwise treated like human guinea pigs – leading to a slew of negative health effects. When these troops simply tried to get care for the onslaught of medical problems brought on by these experiments the government told them to kick rocks.
For decades, the military flat out denied medical care to those it injured through these unethical experiments. After being poked, prodded, and force-fed with everything from lethal nerve gases like VX and sarin to incapacitating agents like BZ, and given drugs like barbiturates, tranquilizers, narcotics and hallucinogens like LSD, soldiers were told that is what they signed up for and were offered no care after their end of active service.
After being told they were crazy for years, the Army finally declassified the details of these experiments. However, veterans were still denied care. In 2009, thousands of veterans – Vietnam Veterans of America and other plaintiffs who wanted to know which chemical agents they had been exposed to – filed a class action lawsuit against the Central Intelligence Agency, et al., for the experiments. It took seven years for a court to finally rule in the plaintiffs' favor.
This post was published at The Daily Sheeple on NOVEMBER 17, 2017.
According to a new report by Middle East Eye, Prince Bandar bin Sultan – Saudi Arabia's most famous arms dealer, longtime former ambassador to the US, and recent head of Saudi intelligence – was among those detained as part of Crown Prince Mohammed bin Salman's (MBS) so-called "corruption purge" that started with the initial arrests of up to a dozen princes and other top officials last weekend.
If confirmed, the arrest and detention of Bandar would constitute the most significant and high profile figure caught up in the purge – even above that of high profile billionaire investor Prince Alwaleed Bin Talal – given Bandar's closeness to multiple US administrations and involvement in events ranging from Reagan's Nicaraguan Contra program (including direct involvement in the Iran-Contra scandal), to making the case for the Iraq War as a trusted friend of Bush and Cheney, to directing US-Saudi covert operations overseeing the arming of jihadists in Syria.
This post was published at Zero Hedge on Nov 10, 2017.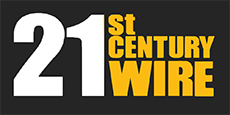 I'm exposing new evidences on how Turkish charity IHH works with Turkish intelligence MIT to empower jihadists — Abdullah Bozkurt (@abdbozkurt) November 2, 2017
'The main supplier of weapons and military equipment to ISIL fighters is Turkey, which is doing so through non-governmental organizations,' Churkin said in a letter dated March 18, referring to the self-declared 'Islamic State' (IS) group by another acronym, ISIL. Churkin accused the Besar Foundation, the Iyilikder Foundation and the Foundation for Human Rights and Freedoms (IHH) of shipping 'various supplies' on behalf of Turkey's MIT intelligence agency.' ~ DW report
The following report is by exiled Turkish journalist, Abdullah Bozkurt, President of the Stockholm Centre for Freedom:
'A new cache of confidential documents from a classified investigation in Turkey shows that controversial charity group the Foundation for Human Rights and Freedoms and Humanitarian Relief (nsan Hak ve Hrriyetleri ve nsani Yardm Vakf, or IHH, in Turkish) has been working with the Turkish spy agency, the National Intelligence Organization (MIT), to enable jihadist terror groups.
This post was published at 21st Century Wire on NOVEMBER 3, 2017.
Authored by John Whitehead via The Rutherford Institute,
Has Donald Trump been a blessing or a curse to the architects of the American police state?
One thing is for sure: a year into his presidency, Trump hasn't done much to improve the lot of the American people.
The predators of the police state are still wreaking havoc on our freedoms, our communities, and our lives.
The government still doesn't listen to the citizenry, it still refuses to abide by the Constitution, which is our rule of law, and it still treats the citizenry as a source of funding and little else. Police officers are still shooting unarmed citizens and their household pets. Government agents – including local police – are still being armed to the teeth and encouraged to act like soldiers on a battlefield. Bloated government agencies are still fleecing taxpayers. Government technicians are still spying on our emails and phone calls. Government contractors are still making a killing by waging endless wars abroad.
In other words, the American police state is still alive and well and flourishing.
Nothing has changed.
Rather than draining the corrupt swamps of Washington, as he repeatedly promised, Trump and his brand of reality TV politics have merely redirected our attention.
Trust me, the swamps are still stagnant with corruption.
Indeed, we are still the unwitting victims of a system so corrupt that it spans all branches of government.
We are still ruled by an elite class of individuals who are completely out of touch with the travails of the average American.
We are still viewed as relatively expendable in the eyes of government: faceless numbers of individuals who serve one purpose, which is to keep the government machine running through our labor and our tax dollars.
We are still being made to suffer countless abuses at the government's hands.
This post was published at Zero Hedge on Oct 31, 2017.
Since the beginning of the centennial of World War I, I have been writing a series of essays about the war as the memory of events passes us by–a hundred years later. But as we approach the centennial of the Bolshevik Revolution, I find it nearly impossible to delimit my thoughts on this profound event in the history of the human race as if it were only a passage of the war, like the Somme, or American intervention, or the internment of enemy aliens.
There are so many narrations of the "event" itself. There are so many answers to the question "why." There are so many clashing depictions of tectonic shifts in Russia and the world at that time, of Lenin, Trotsky, Dzerzhinsky and the rest as actors, heroes, villains, and (to some modern day sycophants) secular saints.
The inhuman cruelty, the killing capacity of this Marxist-Leninist movement which styled itself occasionally as the champion of the "people" (though much more often and much more truthfully as the vanguard of the proletariat on the march toward a revolutionary conflagration that would produce the new man) truly tests the bounds of human comprehension. Even if we take into account a group of recent historians who minimize standard historical estimates of total non-combat, democidal totals of deaths (based in part on recently found archival materials, but in part on soft hearts still loyal to the Great Experiment), the median calculation of Communist mortality by historians and demographers credits the Soviet Union of Lenin and Stalin with somewhere between eighteen and sixty-two million deaths beyond technically military losses. If we add up the democidal killings of spin-off Communist regimes across the globe, the totals are astronomical, with the estimates by historians, sociologists, demographers, and other serious analysts hovering around a hundred million human beings.
This post was published at Ludwig von Mises Institute on Oct 31, 2017.
Since the stunning election of Donald Trump, liberal news outlet CNN has gone on a 24/7 anti-Trump crusade, even going as far as to give 'credibility' to the infamous (and fake) Trump dossier while conveniently leaving out the fact that one of their main reporters on the topic is literally close personal friends with the founders of the company who commissioned it.
That's right, as CNN pretends to report the news, they are ac