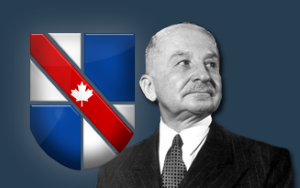 In the healthcare industry, a certificate of need, also known by the acronym CON, is an anticompetitive licensing restriction allegedly designed to promote fair competition by requiring hospitals to demonstrate the need for certain projects and services in order to receive governmental permission for those projects and services.
Under a CON scheme, a hospital – -let's call it Hospital X – -that wishes to expand its facilities applies to a state health planning agency for a CON. Nearby hospitals – perhaps Hospital X's competitors, Hospital Y and Hospital Z – may oppose Hospital X's CON application. An administrative law judge (ALJ) reviews Hospital X's CON application and supporting evidence, holds a hearing on the matter, evaluates the parties and witnesses, and determines whether Hospital X has met the statutory criteria for the issuance of a CON. These criteria differ from jurisdiction to jurisdiction.
This post was published at Mises Canada on October 8th, 2014.