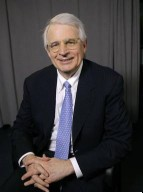 As distasteful as it can be, there will be, I believe, a necessary condition whereby closer examination of Paul Krugman's writings and rantings is fruitful. The rise of Keynesian doctrine, more specifically the re-rise, seems to be more and more prevalent especially as the global economy careens out and away from all the trillions in monetarisms that have been perpetrated these past seven years. Part of that is due to Krugman's assertions, which have been very blunt and emphatic to his credit, that monetarism would not work. Thus what is more important are his prescriptions for what to do next, not as if they will be more effective but rather as instructive as to what further mistakes policymakers will render in the near future.
As this becomes true, his reasoning as to why he believed monetary unsuitability to be the case becomes paramount – namely that monetary 'stimulus' without fiscal 'stimulus' especially at the zero lower bound is useless. He is of the 'liquidity trap' generation, as he diagnoses the current condition as 'pushing on a string.'
This was not, apparently, a long-held position for Dr. Krugman, but one in which he converted out of Japan's 'experiment' in the late 1990′s.
To my own surprise, what the model actually said was that when you're at the zero lower bound, the size of the current money supply does not matter at all. You might think that it's a fundamental insight that doubling the money supply will eventually double the price level, but what the models actually say is that doubling the current money supply and all future money supplies will double prices. If the short-term interest rate is currently zero, changing the current money supply without changing future supplies – and hence raising expected inflation – matters not at all.
That is his explanation as to why even massive QE will not move to inflation at the zero lower bound. To his formulation there needs to be a credible assertion of continually applying the same pressure through QE. Financial agents are not to be fooled by that, as this is all rational expectations theory, because they know (which is debatable) there is a boundary by which a central bank will not pass. In other words, if central banks commit to doubling the money supply to gain inflation, financial agents already know that such a commitment is false and constrained by (what they hope) rational sense not to perpetuate into hyperinflation and collapse.
This post was published at David Stockmans Contra Corner on December 23, 2014.