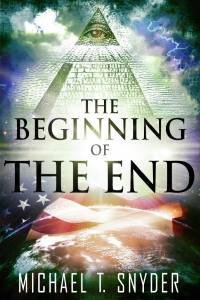 Are you ready for mass chaos in Washington? There are lobbyists for just about every cause that you can possibly imagine, and they are always working hard to influence members of Congress on their particular issues. But when you are talking about a major tax reform bill, that is something that virtually every single lobbyist in the entire city will want to be involved in. Our tax code is over two million words long, and the regulations are over seven million words long, and any changes to our immensely complex system could have absolutely enormous implications. There will be winners and there will be losers with any piece of legislation, and lobbyists will zealously fight to defend the turf belonging to their particular clients. Often lobbyists from different sides will literally be pitted directly against one another, and it won't be pretty. In fact, one analyst that works for Cowen Washington Research Group says that we could soon be watching 'the corporate hunger games'…
Almost every industry, special interest, and consumer group has an interest in the tax code, especially if the package ends up being as ambitious as Trump and Republican leaders want it to be. Chris Krueger, an analyst at Cowen Washington Research Group, told Business Insider that the battle over which loopholes to keep and which to throw out could get nasty.
This post was published at The Economic Collapse Blog on September 29th, 2017.