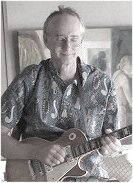 Debt is serfdom, capital in all its forms is freedom.
If we accept that our financial system is nothing but a wealth-transfer mechanism from the productive elements of our economy to parasitic, neofeudal rentier-cartels and self-serving state fiefdoms, that raises a question: what do we do about it?
The typical answer seems to be: deny it, ignore it, get distracted by carefully choreographed culture wars or shrug fatalistically and put one's shoulder to the debt-serf grindstone.
There is another response, one that very few pursue: fanatic frugality in service of financial-political independence. Debt-serfs and dependents of the state have no effective political power, as noted yesterday in It Isn't What You Earn and Owe, It's What You Own That Generates Income.
There are only three ways to accumulate productive capital/assets: marry someone with money, inherit money or accumulate capital/savings and invest it in productive assets. (We'll leave out lobbying the Federal government for a fat contract or tax break, selling derivatives designed to default and the rest of the criminal financial skims and scams used so effectively by the New Nobility financial elites.)
This post was published at Charles Hugh Smith on THURSDAY, MAY 04, 2017.