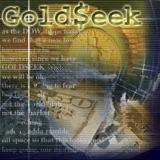 This is part I of a 3-part series introducing Plunger's 'Trade of the Year'. This section gives a review of the oil price from 1946 to present explaining the essential forces which powered its price through various bull and bear markets. It explains how we ended up where we are today in the oil market. Part II will explore the macro forces driving today's economy which lays the groundwork for introducing my trade of the year in part III.
To acquire a broader view of oils path over the past century I highly recommend the following resources on the oil market. Daniel Yergin's 'The Prize' is an in-depth review of the history of oil up to the First Gulf war. It is indispensable in understanding the growth of the industry. Other books provide entertaining color to the industry by reviewing the swashbuckling nature of the early players who formed the industry as independents. I recommend 'The Big Rich' by Bryan Burrough and JP Getty's autobiography 'The Way I See It'. Finally, David Stockman's 'The Great Deformation' is essential reading as it corrects all the false economic narratives of the past which have been masquerading as truth.
This post was published at GoldSeek on 17 April 2017.