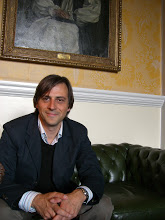 'Corporate fraud is a major challenge in both developing and advanced economies, and employee whistle-blowers play an important role in uncovering it.' A truism that is, despite being quite obvious, has been a subject of too little research to-date. One recent study by the Association of Certified Fraud Examiners (2014), found that the average loss to organisations experiencing fraud that occurs due to financial statement fraud, asset misappropriation, and corruption is estimated losses from impact of corporate fraud globally at around $3.7 trillion. Such estimates are, of course, only remotely accurate. The Global Fraud Report" (2016) showed that 75% of surveyed senior executives stated that their company was a fraud victim in the previous year and in 81% of those cases, at least one company insider was involved, with a large share of such perpetrators (36%) coming from the ranks of company senior or middle management.
Beyond aggregate losses, whistleblowers are significantly important to detection of fraud cases. A 2010 study showed that whistleblowers have been responsible for some 17 percent of fraud discoveries over the period of 1996-2004 for fraud occurrences amongst the large U. S. corporations. And, according to the Association of Certified Fraud Examiners (2014), 'employees were the source in 49% of tips leading to the detection of fraud'.
This post was published at True Economics on Saturday, April 22, 2017.