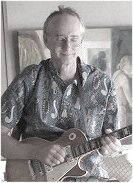 What we have is a bunch of sclerotic, dying institutions and systems resisting anything and everything that threatens to disrupt the status quo.
One way to understand the rising sense of disintegration and discord around the globe is to realize that those systems that aren't busy being born are busy dying–and virtually none of our primary systems are busy being born. The line is from Bob Dylan's song It's Alright, Ma (I'm Only Bleeding): "he not busy being born is busy dying." What does busy being born mean? For both individuals and systems, it means adapting by advancing understanding, flexibility and capabilities. Systems that are dying are rigid, mal-adapted, resistant to change, obsessed with obscuring their failure and retaining their grip on cronyist privilege and power. Big Pharma: dying. Banking: dying. Governance, a.k.a. political processes: dying. Enforced consensus: dying.
This post was published at Charles Hugh Smith on SUNDAY, FEBRUARY 26, 2017.