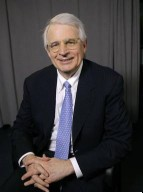 Traders dumped exchange-traded funds tracking emerging-market stocks at the fastest pace in over a year last quarter amid concerns over the slowdown in China, a selloff in commodities and the prospect of higher interest rates in the U. S.
Investors pulled $6.1 billion from U. S.-traded ETFs that offer exposure to a basket of developing-nation equities in the three months through September, the most since the first quarter of 2014, according to data compiled by Bloomberg. Exchange-traded funds that invest in both emerging-market stocks and debt as well as individual countries saw outflows in 12 out of 13 weeks ending Sept. 25, with losses totaling $12 billion, the data show.
The withdrawals came amid mounting evidence of slowing Chinese economic growth and as the Federal Reserve moved closer to an increase in the near-zero U. S. rates that have supported demand for riskier assets in developing nations. The concerns have roiled emerging markets from Colombia to Kazakhstan and spurred a deepening of the rout in commodities, further dimming sentiment toward countries like Russia and Brazil.
'When you have all the headwinds emerging markets are facing, it really takes investors with a strong stomach to try to put money to work there,' David Mazza, head of ETF research at State Street Global Advisers, said by phone in New York. 'Emerging markets are universally hated, and investors continue to not find a catalyst for a reversal in performance.'
This post was published at David Stockmans Contra Corner on October 1, 2015.