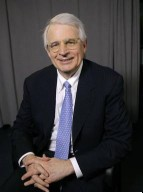 One of the most unfortunate acronyms ever invented was BRIC. It supposedly embodied an epoch-defining ignition of capitalist growth and prosperity in Brazil, Russia, India and China. And these leading paragons were held to be emblematic of a general economic awaking in the EM.
But it was no such thing. The BRIC countries were actually economic cripples riven with socialist and statist policy afflictions that had the good fortune to hitch a ride on the central bank fueled credit binge of the last two decades.
Not surprisingly, the term was invented in 2001 by Goldman's London based stock peddler and propagandist, Jim O'Neill. The latter's patented slide shows about the awesome BRIC advance were typically bulging with charts and data. But what O'Neill failed to comprehend was that these bounteous curves and soaring CAGRs were tracking a metastasizing monetary bubble, not a miracle of capitalist prosperity.
And there is an unheralded reason for this epic error. O'Neill is economically unchurched, which is to say, a Wall Street heathen. The righteous capitalist doctrines of sound money, fiscal rectitude and markets free of state intervention and bailouts are completely unknown to him. Like his ex-Goldman compatriot, Mario Draghi, his creed is 'whatever it takes'. That is, whatever action is required of the state and its central banking branches to keep financial asset markets inflating is deemed to be per se legitimate and urgent.
After all, in the age of central bank driven bubble finance the purpose of Wall Street and its equivalents elsewhere is to scalp profits from the expanding bubble, not to discover honest securities prices, allocate capital or transform real economic savings into productive long-term investments.
This post was published at David Stockmans Contra Corner by David Stockman ' December 31, 2014.